These Are The Best Features Of The 2007 Jaguar XK
The famous Jaguar E-type embodied everything Jaguar stood for. In terms of appearance and performance, it was one of the top sports cars of its day. Jaguars, on the other hand, have changed over time. Consider the wonderful XK, which debuted in 2007 and was phased out in 2014, replacing the first generation XK8 (1996-2006).
The 2007 Jaguar XK is available in coupe or convertible body styles, with either a naturally aspirated XK or a supercharged XKR engine. The design is modern but readily recognizable as a Jaguar, as can be seen. A lightweight body with optimal proportions is well-balanced with luxurious and sporty characteristics. The E-Type had an effect on Ian Callum, who developed the vehicle.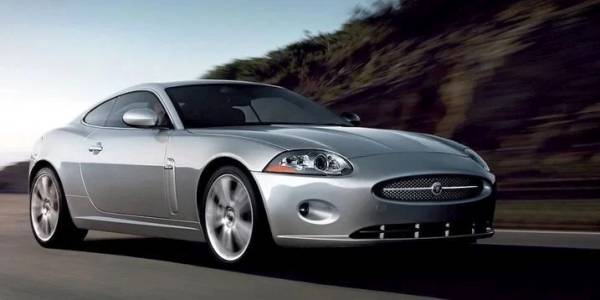 The Jaguar XK comes standard with front-seat side airbags, tire pressure monitoring, traction control, stability control, and more. A two-stage stability control system is standard on the ordinary XK. To explain, the first gives the driver more control over the vehicle's handling prior to the system's activation. All XK convertibles come standard with two metal rings that deploy automatically in the case of a rollover accident.
2021 Ford F-150 Raptor 37 Performance Tested: A Two-Inch Flex
The XK has 18-inch wheels, an adaptive suspension system, bi-xenon HID headlights, rear parking sensors, keyless entry, a leather interior, and power-adjustable/heated front seats with memory settings for the driver, and much more as standard equipment. The premium XKR model, on the other hand, comes with 19-inch wheels, sports seats, a stiffer suspension, redesigned steering, upgraded adaptive lighting, an aluminum mesh grille, fascia highlights, and quad exhaust pipes.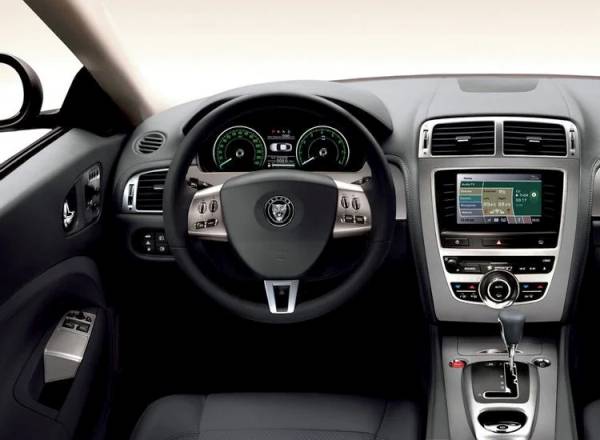 The new XK is unmistakably more powerful and athletic than the previous model. Because of this unique high-tech building style, the bodyshell of the 2007 XK is 31 percent sturdier than previously and boasts a 10% boost in power-to-weight ratio. With a curb weight of 3509 pounds, it is quick and responsive. When it comes to handling and elegance, the 2007 XK is hard to top.
Coupes often have a tall bonnet, a deeply slanted windscreen, and short overhangs. The muscular stance and dramatic front-and-rear light curves are unmistakable features of Jaguar sports cars. The Jaguar's exquisite touches may be found throughout the cabin. The XK's interior is more spacious than in previous models. A Burr Walnut or Poplar Wood dash and a knurled aluminum treatment were available for the regular XK.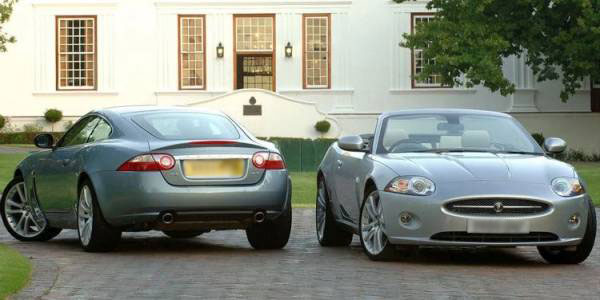 The 2007 Jaguar XK 4.2 is powered by a 300-horsepower version of the previous AJ V8 engine, which is linked to a highly adaptive six-speed automatic transmission. The 4.2-liter V8 produces 303 lb-ft of torque at 4,100 rpm. This engine provides more than 85 percent torque between 2,000 and 6,000 rpm. The XK has a top speed of 155 mph and a 0-60 time of 5.9 seconds, which is electronically regulated. The back wheels of all 2007 Jaguar XKs are driven.
Furthermore, steering-wheel-mounted paddle shifters are offered for the first time on any Jaguar vehicle. The shifts are now more responsive and quicker, regardless of the driving mode, the user selects. The 2007 XK's anti-lock braking systems (ABS) are larger and more powerful.
To summarise, the 2007 Jaguar XK continues Jaguar's tradition of beautiful, high-performance sports cars. Aside from its eye-catching look, it's jam-packed with cutting-edge technology aimed at increasing driving performance. It provides significant improvements in terms of performance, agility, aesthetics, and comfort.
About Author
Cars-care