On Thursday (Dec.24), Scuderia Corsa revealed that they would go in a completely different direction for the January Rolex 24 at Daytona. The team will return to the color red on their No. 63 Ferrari, last seen at Road Atlanta (pictured above) in the 2017 Motul Petit Le Mans. They will also have a brand-new driver lineup.
The squad will be anchored by Ryan Briscoe, who drove full-time for Wayne Taylor Racing in 2020 and just missed out on the DPi championship. Ed Jones, who drove for the Scuderia Corsa in the NTT IndyCar Series, will be joining him. Bret Curtis and Marcos Gomes will fill out the team.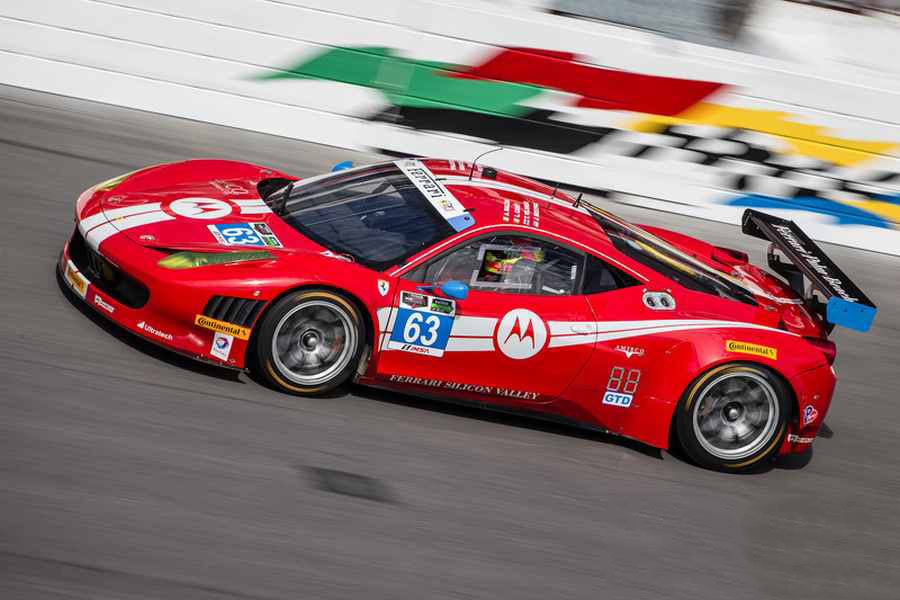 Briscoe said, "I would like to thank Giacomo [Mattioli, team owner] for the opportunity to join Scuderia Corsa for this coming Daytona Rolex 24." It's going to be a new experience for me to drive a Ferrari in the GTD class. I am very thankful and will do my best to fight for victory, and in a couple of weeks, I can't wait to hit the track! Happy Holidays and I wish everyone a good and safe 2021.
Daytona, for Jones, will mark his IMSA debut. In North America, he has no sports car racing experience. In the past, however, he has competed in the Dubai 24 Hour at the Dubai Autodrome. Over the past decade, Curtis has raced off and on in the IMSA competition. Since his part-time schedule with Turner Motorsport in 2017, he has not raced in the IMSA WeatherTech SportsCar Championship.
Daytona will be Gomes' third Scuderia Corsa race, having previously competed for the team in association with Via Italia Racing during the 2014 and 2015 Rolex 24s. Gomes won the GT Daytona pole for the Rolex 24 with Via Italia Racing in his most recent IMSA start in 2019 and ran well before falling back to an eighth place finish.
Mattioli said, "I truly believe this lineup has a chance to win." They have the experience to succeed, the speed and the excitement. This race chooses its winner, but you've got to brace yourself. The squad has been working to return to racing in the offseason. TOTAL, Aero and Pacific Western are all excited to be back at Daytona with our partners. 2021 sounds optimistic and the positive energy we want to draw on.
For the California-based squad, this is a big change. Over the past three years, the team has run under the name of WeatherTech with Cooper MacNeil driving full-time. In order to join the Ferrari Challenge championship, MacNeil, however, opted out of a few races in 2020. That led to the team missing the Mid-Ohio and Charlotte events. At the moment, there is no word as to what MacNeil's plans for 2021 will be.
All About Cars News Gadgets

>>

Vehicles

>>

Sports

>>

Scuderia Corsa Reveals Completely New Lineup for Daytona