According to a survey conducted by automotive search engine iSeeCars, which looked at more than 12.9 million vehicle sales in 2020, pickup trucks were the two best-selling vehicles in both the used and new markets in the United States.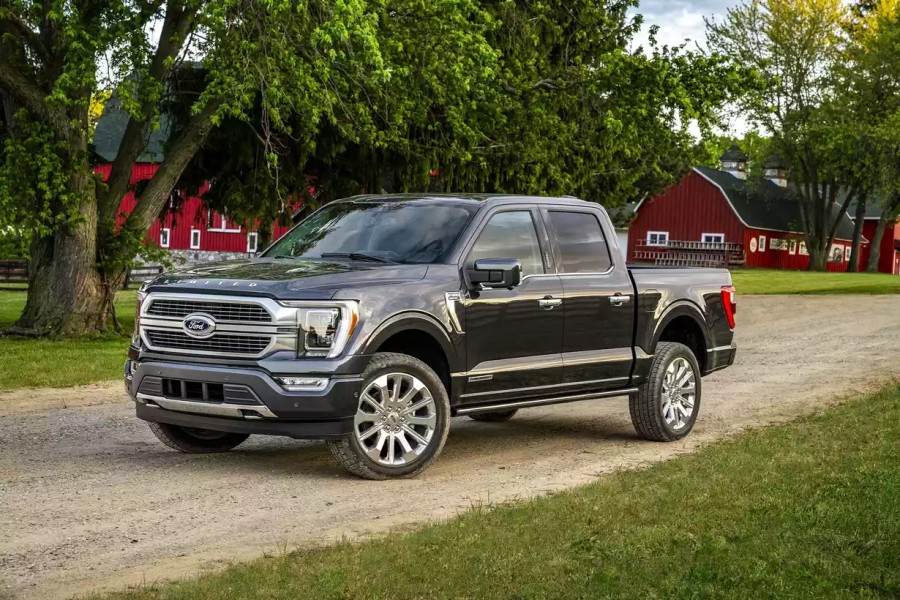 Thanks to its utility and wide range of customizable options, Ford's F-150, whose manufacturer's suggested retail price (MSRP) begins at $28,940, remained the top-selling car for the 40th year in a row. According to iSeeCars, it accounted for 3.4 percent of sales in the used car market and 3.5 percent of sales in the new car market, respectively, leading those markets in 39 and 22 states.
Meanwhile, the Chevrolet Silverado 1500, with an MSRP starting at $28,900, came in second in both the used and new car markets, accounting for 2.3 percent and 2.8 percent of sales, respectively.
"During the pandemic, used pickup truck sales stayed high and even increased, while all other segments decreased, as customers needed them for work," said iSeeCars Executive Analyst Karl Brauer in a statement.
Mercedes EQB electric SUV 2022 revealed, confirmed for US arrival
Compact SUVs like the Toyota RAV4 and Nissan Rogue, as well as sedans like the Honda Civic and Toyota Camry, were the most common car types among American buyers after pickup trucks. Because of their flexibility, dependability, and affordability, compact SUVs and sedans are popular among car buyers.
Vehicle investment in the United States fell sharply after the pandemic struck the country in March, before rebounding in May and surpassing pre-pandemic levels. Since the pandemic first reached the United States in March, shares of carmakers Honda, Toyota, Ford, and General Motors have risen 40 percent, 41 percent, 115 percent, and 147 percent, respectively.
Nonetheless, according to the Bureau of Economic Analysis, spending on motor vehicles and parts (primarily new cars) fell in November.
All About Cars News Gadgets

>>

Vehicles

>>

Truck

>>

Pickup Trucks Were the Most Popular Vehicles in 2020