Finally Suzuki Pakistan announced to discontinued Suzuki Mehran production in December 2018 and an announcement to launch local assembled Suzuki alto in the month of  March or June 2019 according to local media sources, imported Suzuki alto has been in the market for more than a decade and she continue to impress the Pakistani market with his performance, safety, comfort and price, therefore Suzuki decided to launch local assembled alto to retake his market share which was lost by a imported vehicle.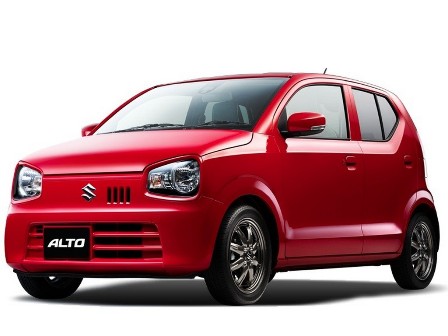 Another reason for the Suzuki to think out of the box after recent launched of united bravo available at a price of 8.5 lacs included all options such as power windows, power steering, auto climate and push start.
Expected variants new local Suzuki alto Pakistan 2019:
Suzuki Pakistan yet to announce the variants officially, however according to inside sources two variants will be expected to be in the market.
Standard variant comes with 5 speed manual transmission.
Top variant comes with 5 speed auto transmission.
Expected features of new local Suzuki alto Pakistan 2019:
Features categories in to VXL and VXR
VXL comes with manual transmission with no standard A/C or power windows, power steering and Air bags as well, customer would have to pay extra to include that features in to a manual variant.
VXR comes standard with auto transmission, A/C, Power steering and 2 door power windows, however the air bags could be as standard or as an optional still unclear.
However the A/C technology will be based upon analog system.
Extra added features:
Alloy rims, chrome handle, 4 door power windows, air bags, color and warranty.
Engine:
660cc R06A I3 VVT  Engine will be imported from japan initially, but they decided to assemble in Pakistan after few years of launch.
They decided to use Wagon R auto transmission in new Suzuki alto 2019.
Exterior Body Design:
A new 8th generation shape will be launched in Pakistan.
Interior Design:
Combination of dashboard color scheme is still unclear, except that all interior design is same as imported alto has.
Price Tag:
As per Pakistan financial economic situation along with the dollar strengthen against Pakistani rupee, expected starting price could be start from 11 lacs and goes up to 14.5 lacs.
All About Cars News Gadgets

>>

Vehicles

>>

Hatchback

>>

New Local Suzuki Alto Pakistan 2019