Certain nations stand out as leading producers in the automobile industry, setting the standard for the rest of the globe. Japan, Germany, and the United Kingdom are among them, and America, too, has a long, renowned, and important car making heritage, with enormous V8 muscle and ferocious design standing out.
Canada, which borders the United States to the north, has multiple auto companies, but they all create cars for other nations' manufacturers, with no major brands to call their own. While Canada's current offering is the hardcore Felino CB7R supercar, and other Canadian vehicles have been produced in the past, none have been especially successful and are now forgotten footnotes in history.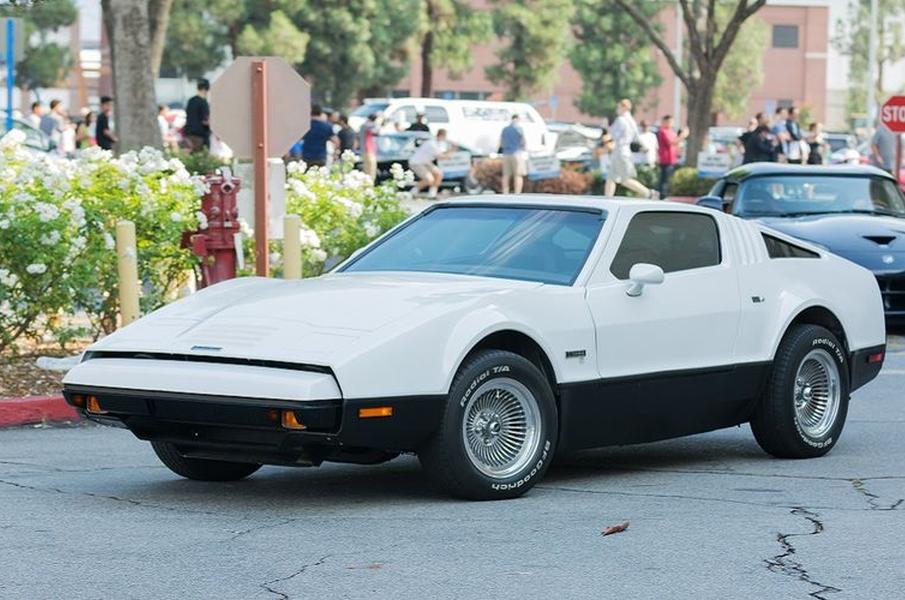 The Bricklin SV-1, maybe the most iconic of all these Canadian automobiles, is a bizarre yet fantastic sports vehicle from the 1970s, known for its safety-oriented design and manufacturing failure after just a few years. The Bricklin SV-1 was a joint venture between famed industrialist Malcolm Bricklin and the provincial government in New Brunswick, Canada, that began with a good intention but ended up producing one of the most defective sports cars of the 1970s.
Malcolm Bricklin, who was born in Philadelphia in 1939, made his early wealth franchising hardware businesses before going on to other ventures in the 1960s. What followed put him on the map of the automobile business, when he and a colleague created Subaru of America in 1968, importing the 360 microcar as a dirt inexpensive, ultra-efficient small vehicle.
Bricklin moved on once again when Consumer Reports declared the 360's safety "unacceptable" in 1969.
With new safety rules on the horizon in the early 1970s, Bricklin determined to design an automobile that was not only one of the safest on the road, but also looked nice and was fun to drive, and the SV-1 (Safety Vehicle 1) prototype was born in 1972.
After securing funding for his own brand thanks to the prototype, Bricklin hired former Renault/Peugeot Canada executive Jack Reese, hoping to have him not only build a network of dealerships but also build the SV-1 in the Quebec-based Renault/Peugeot factory, which was about to close down – in exchange for a $7 million investment.
While the state of Quebec turned him down, the province of New Brunswick, which borders Maine, did not. Premier Richard Hatfield saw a chance to both assist the province's record unemployment and earn reputation by taking up Bricklin's proposals. Bricklin donated 51 percent of Canadian operations in exchange for persuading Hatfield to spend $9 million (in 1974 dollars). However, it was quickly apparent that the Canadian operations were defective, with a slew of problems. The hand-built SV-1, which shared parts bin components with AMC, had its first units roll out in 1974.
The SV-1's principal objective was to be a safety sports car, and that odd (at the time) objective gave the car a slew of distinctive peculiarities straight out of the start. The first of these peculiarities was its body, which was built of a plastic-fiberglass composite, with the colour coming from pigment put into the material during its manufacturing rather than a coat of paint, and was available in red, orange, beige, green, yellow, and white.
The SV-1's characteristic doors, designed to look futuristic, were the second standout feature. They were hydraulically operated gullwing sorts that were undoubtedly distinctive for the 1970s, and the DeLorean DMC-12 would eventually find a similar stylistic application. Aside from that, the SV-1's safety features featured retractable front and rear bumpers in low-speed collisions, as well as an integrated steel roll cage and side-impact guard rails, making it one of the safest sports cars of 1974.
However, as eccentric as the SV-1 was, it was not without flaws, notably a general lack of quality and refinement throughout. When it came to particular technical concerns, however, the hydraulic gullwing doors weighed roughly 100 pounds and might break unexpectedly, locking people inside or outright destroying the motor if one door was opened while the other was closed.
Aside from the inadvertent jail produced by failed doors, the SV-1 was also prone to faults such as frequent overheating (which was quickly resolved), pop-up headlights that would fail to pop up, a variety of electrical faults, and warping in the plastic body panels.
Toyota C1201 Code Problems and Troubleshoot
While the SV-1 had its flaws, it did achieve its aim of being safe and futuristic in appearance. However, it was also meant to be a sports car, which was another failure of the vehicle. Originally intended with an Opel 4-cylinder engine, the production motor was an AMC 360 cu-in V8 with 220 horsepower, which wouldn't have been so terrible if the car had been as light as its original design but now had to move roughly 3,500 lbs.
While it appears like the engine would be in the centre, the SV-1 had a traditional front-engine configuration that transmitted power to the rear wheels. While the AMC V8 wasn't horrible, things went even worse in 1975, when the only engine available was a Ford 351 cu-in V8 with only 175 horsepower and just a non-sporty 3-speed automatic transmission.
In comparison, a 1975 Corvette had a maximum output of 205 horsepower. The SV-1's suspension was improved with AMC components, while the front disc and rear drum brakes were mediocre at best. Overall, the SV-1 excelled at safety above sportiness.
The interior of the SV-1 is pretty plain, but it is about as stereotypically '70s looking as it gets as you enter through those astonishingly hefty doors. However, it, like the rest of the automobile, was not without flaws.
The SV-1's lack of headroom, general bad ergonomics around the pedals and view angle of the instruments, as well as inadequate visibility because to its thick A-pillars, tilted hatch, and high window-line, were all factors.
There was also a lot of wind noise, but the overall quality control was another big problem. The cabin was trimmed in vinyl and simply pasted to the dashboard, while the carpeting fit badly and many of the AMC budget pieces, like as the shifter gate, were just too low quality for the price the SV-1 commanded when new. Apart from those shortcomings, the SV-1's seats were suede-upholstered and comfortable, and its utility was adequate – with the exception of visibility.
Despite its flaws, the SV-1's fundamental flaw was its pricing, given the automobile was designed to be economical in the first place. In stark contrast, the SV-1 started for $7,500 in 1974 (equal to roughly $40,000 today) and rose to a stunning $9,800 in 1975 (equivalent to roughly $53,000 today) – about $2,000 more than the comparable plastic-bodied, V8-powered Corvette of 1975.
With a goal of producing 1,000 SV-1s every month, Bricklin had to petition the New Brunswick government for more money, eventually increasing the $9 million investment into $23 million (equal to roughly $124 million today). In the end, roughly 800 SV-1s were produced in 1974, with 2,100 being produced in 1975. The Canadian manufacturing closed for real in 1975 after Malcolm Brickling declared personal bankruptcy, causing controversy in Canada at the time.
Despite being mostly a failure, the SV-1 is now regarded as a rare and obscure cult classic, notable for being one of the few Canadian automobiles, as well as its unique design and function. A Bricklin SV-1 presently sells for between $15,000 and $45,000 depending on condition, so it's not exactly a desired example of a real sports vehicle.
All About Cars News Gadgets

>>

Regional

>>

America

>>

Canada

>>

Bricklin SV-1 Costs, Facts, And Figures