Mitsubishi's greatest era was unquestionably the 1990s. It featured the Eclipse, Galant, Pajero, 3000GT, Delica, and Lancer Evolution, among other vintage symbols that people now covet. However, not all of Mitsubishi's 1990s products were a success. This Japanese underdog also hawked a pair of family-friendly models for several years, but they never made much of a mark in the rest of the world. They were known in America as the Expo and Expo LRV, two of Mitsubishi's oddest automobiles.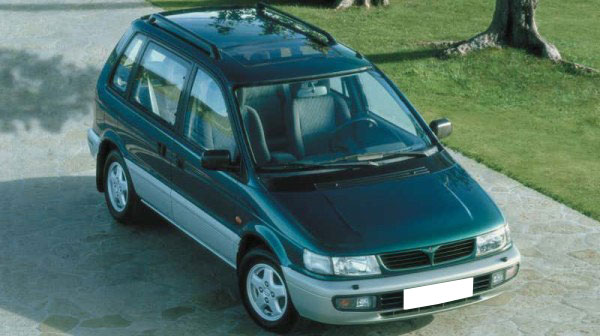 The Expo and LRV were fraternal twins based on the third-generation Lancer/Mirage chassis with similar aesthetics but different wheelbases and similarly difficult-to-define body styles when they were introduced in 1991. The smaller, demi-hatchback LRV was the odder of the two, with a single door on the driver's side and two on the passengers', one of which being a sliding door in the form of a minivan. Consider a Hyundai Veloster built by Diamond Star Motors, the Chrysler-Mitsubishi joint venture that brought us the Eagle Talon, Chrysler Conquest, and, of course, captive import LRVs like the Eagle Summit Wagon and Plymouth Colt Vista. Mitsubishi fudged its nameplates as well; the LRV was dubbed Space Runner in many parts of the world as if it were a 1980s arcade cabinet. In Japan, the abbreviation was RVR, which was stylized as VR.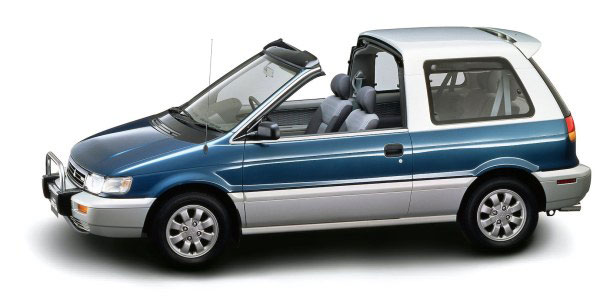 The LRV also received a little-known performance trim called the Hyper Sports R, which is essentially an Evo-lite package with a 2.0-liter 4G63 turbo engine, a five-speed manual transmission, and all-wheel drive. Similarly, the Chariot, the VR's sleepier, seven-seat sister model, had a Chariot Resort Runner GT as its ultimate model in its home market. Lesser trims went by a variety of names, including Expo in the United States, Nimbus in Australia, Space Wagon in Europe, and even Hyundai Santamo, which was reportedly a combination of safety and capable motor.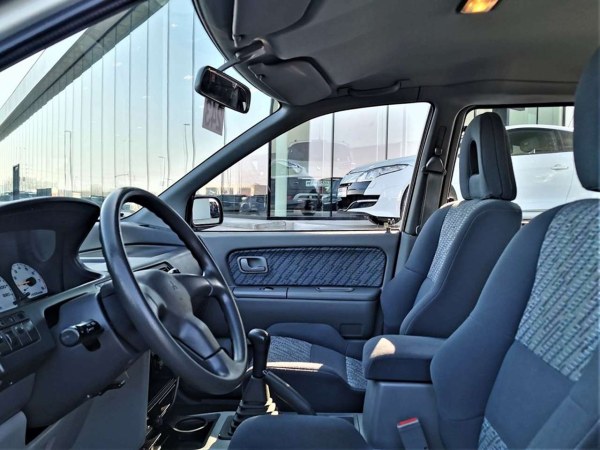 The Expo, which was shaped like a minivan but didn't have sliding doors, blurred the boundary between MPVs and wagons. Mitsubishi seemed to favor the latter, hence the name Space Wagon (HELL YEAH! ), but the American public regarded it similarly to today's automobile consumers. According to CarSalesBase, the LWB Expo only sold 27,522 vehicles in the United States, less than a third of what the shortened LRV managed throughout the Eagle, Mitsubishi, and Plymouth brands. Even their combined sales were less than half of what the Dodge Grand Caravan sold in its single worst year of the 1990s when it moved about 206,000 cars.
2022 Mercedes AMG GLC 63 S SUV Finally Arrives In The US
It's unlikely that a line-blurring wagon with a high roof turned off Americans if I had to guess what about the Expo turned them off. After all, the later, more SUV-like Subaru Forester didn't have that difficulty. The Expos' issue was undoubted that they looked too much like dad-jeans machinery, despite the fact that their scruffiness was one of their greatest assets. The visibility was excellent throughout, and the inside room was extraordinary for a vehicle the size of today's Mazda CX-5. Except for the third row, which had just enough room for two children (though inexplicably, access to as many as eight cupholders). Its handling was likewise unusual, with a massive turning circle and a proclivity for body roll, but it drove and rode admirably for a minivan.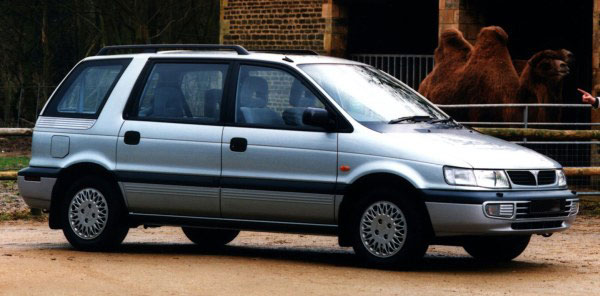 All of this I can say with confidence because I grew up in the rear (and eventually front) seat of a 1995 Expo, which my older sister called "Gertrude." I believe she acquired her moniker from the vibrating idle thrum of its single-cam 2.4-liter engine, which has only been opened once in 280,000 kilometers to my knowledge. Its four-speed automatic transmissions, on the other hand, have regularly widowed it after 60,000 miles or so. It's a major defect in terms of mechanical flaws, but it doesn't detract from my overall excellent impression of the Mitsubishi Expo.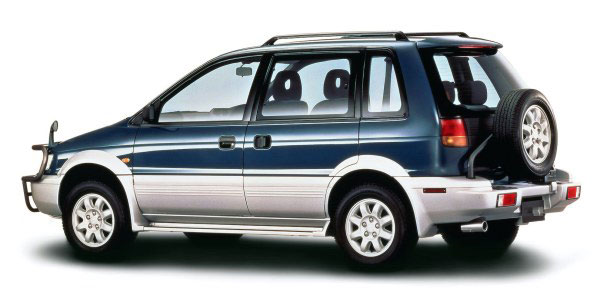 Maybe I enjoy it because it gives people odd stares when I drive it into auto shows. Maybe I like driving because of the comfort it gives me on the inside, which is no doubt influenced by recollections of my mother behind the wheel. Maybe it's the crazy allegorical significance I draw from its JDM name, Chariot, which reminds me of the Vangelis-scored film that molded my and my brother's psyche, which in turn reminds me of a William Blake poem that defines my worldview. Maybe it's all of these things, or maybe it's none of them, and I'm just making a dumb rationalization. Whatever it is, I feel compelled to keep Gertrude on the road for as long as possible. Hopefully, those years will extend beyond the antique Colorado plate's expiration date of May 22, 2023. That day, I guess I'll have to organize a party. Anyone who shows up gets a piece of cake.
All About Cars News Gadgets

>>

Vehicles

>>

Van & Wagon

>>

A Love Letter to the Forgotten Mitsubishi Expo, the Best Van-Wagon-Thing of the '90s