2024 VW ID. Buzz Electric Van's U.S. On-Sale Date Confirmed
According to Carsten Intra, head of Volkswagen's Commercial Vehicles Division, the 2024 Volkswagen I.D.Buzz will arrive in the United States in calendar 2023 after a 2022 launch in Europe.
The much-anticipated electric descendant of the Microbus will produce up to 300 horsepower, and it will only be available with a long wheelbase in the United States.
The Buzz will not be accessible in the United States as a work vehicle, but will instead be equipped as an upscale people carrier.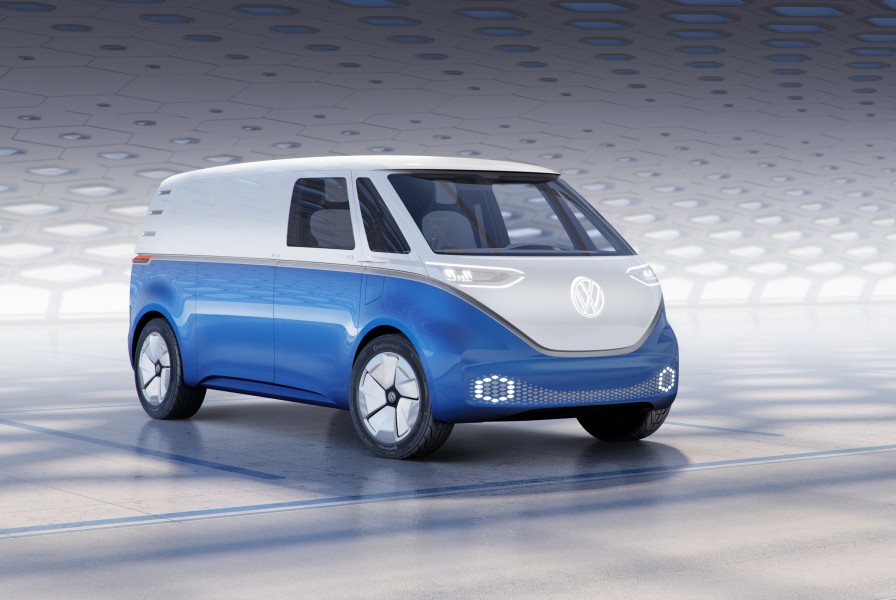 It's the cutest van ever, or at least since the 1960s/'70s "love bus," and it'll help popularise electric vehicles. That's why it's interesting that Volkswagen has explained the release date for the ID. Buzz, which Carsten Intra, head of Volkswagen's commercial vehicle division, announced today for a calendar year 2023 U.S. market launch.
Intra has announced for the first time that the ID. Buzz will be released in the United States in 2023 as a 2024 model, following the ID. Buzz's launch in Europe in 2022. The lineup will be somewhat smaller and more upscale here.
The ID. Buzz will be available in Europe in passenger and commercial vehicle models, with a short or long wheelbase option. The ID. Buzz will only be available as a long-wheelbase passenger vehicle in the United States. However, there could be up to three different battery sizes available. The base model would most likely be a rear-wheel-drive model of about 200 horsepower, with an all-wheel-drive top-level version producing up to 300 horsepower.
E-mobility investments revealed in the USA
The commercial version of the ID. Buzz will be available in Europe as a fully autonomous vehicle (pictured above), but it will arrive much later than the standard ID. Buzz, and it is unlikely that it will ever make it to the United States. It will be the world's first fully autonomous VW Group vehicle.
The ID. Buzz will be manufactured alongside large and luxurious electric SUVs for various Volkswagen Group brands in Hannover, Germany, about 35 miles west of Wolfsburg. The first of these so-called "D-SUVs" is expected in 2024 for model years 2025 and later.
The ID. Buzz is part of VW's rapidly growing electric vehicle range, which includes the ID.3 and ID.4 crossovers, which are currently only available in Europe and Asia. The ID.4 will be followed by the ID.5, a coupe version of the ID.4, and an elongated ID.6 for China. Other versions, such as a low-slung luxury hatchback and a Shooting Brake that sits just above the Arteon, have already been determined. However, conventionally driven VWs, such as the next-generation Passat and Tiguan, will continue to be available.