The premiere of Hyundai's 2022 Elantra N performance car, which was set to make its public debut at the New York International Auto Show, had grander plans. However, following the cancellation of that event, the carmaker made its newest sporty product available online. The 2022 Hyundai Elantra N, which has been officially revealed for the first time in the United States, could be a great match for the Veloster N hatchback and Kona N crossover.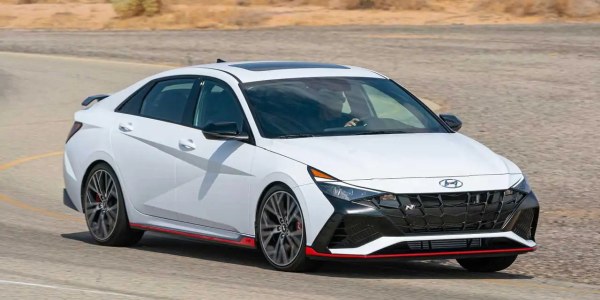 The Elantra N, like other cars, has a turbocharged 2.0-liter inline-four that produces 276 horsepower (206 kW) between 5,500 and 6,000 rpm, with a "N Grin Shift" over-boost mode that boosts power to 286 hp (213 kW) for short periods of time. The engine also produces 289 pound-feet (392 newton-meters) between 2,100 and 4,700 rpm, in addition to its high power. The engine is energetic and fast, with a small bit of turbo lag that adds to the driving excitement, as we discovered during our brief prototype drive of the Elantra N. With the eight-speed dual-clutch transmission, expect a 0-60 time of 5.0 seconds, or 5.2 seconds with the six-speed manual.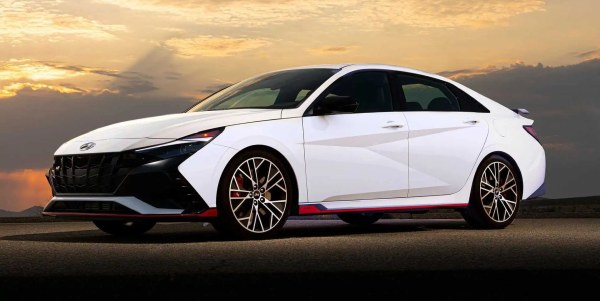 The Hyundai Elantra N for the US market in 2022 will also have a variety of engineering innovations to improve its drivability and performance. A dual-compound front suspension insulator and trailing arm bushings keep performance consistent on bumpy pavement by preventing obstacles on one side of the vehicle from affecting the other. The Hyundai Elantra N is also the first Hyundai vehicle with an integrated drive axle. The front driveshaft, wheel hub, and bearing are all integrated into this system, which saves 3.8 pounds of spinning weight and provides a stronger, more durable driveline.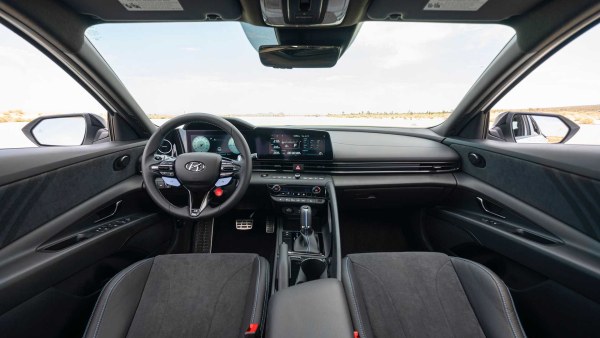 A redesigned intake tract will provide the Elantra with the N brand's distinctive fast throttle response, which we've seen in both the Kona and Veloster. Hyundai engineers decreased pumping losses and lightened the total weight by combining the air filter and intake duct into a single piece. Meanwhile, specifically formed solid engine mounts will increase handling response by tightening the connection between the powertrain and the chassis during cornering. Furthermore, even as the handling load grows, a rack-mounted power steering pump maintains constant steering inputs.
A Love Letter to the Forgotten Mitsubishi Expo, the Best Van-Wagon-Thing of the '90s
When you buy a performance car, you expect it to feel and look unique, and the Elantra N delivers with red-line elements strewn around the bodywork. The hot sedan is distinguished from its less powerful siblings by a darkened front fascia and 19-inch wheels wrapped in Michelin Pilot Sport 4S tyres. Aerodynamics and looks are further improved by a trunk-mounted wing spoiler, a wider underbody cover, a front lip spoiler, and a rear diffuser. Inside, the N-specific sport seats have a 10 millimetre lower seating position and a slimmer design, which results in more rear-seat capacity.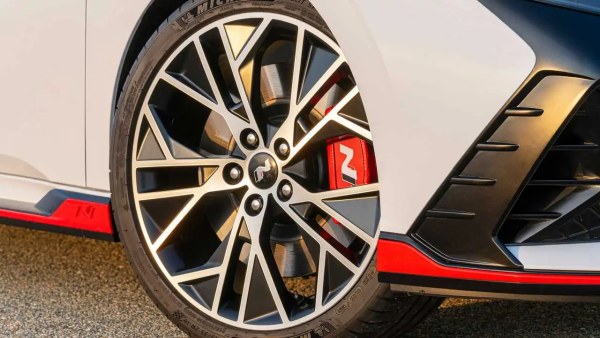 The Elantra N has some cool technology that will add to the excitement, in addition to the functional and visual upgrades. An N Sound Equalizer adds artificial engine noises inspired by Hyundai Motorsports TCR racing cars, as well as some customizability that improves three sound profiles: whine, throat, and bass. It may also be turned off if you want to hear the engine's natural sounds, which, if the Kona N is any indication, will be hilarious. The Elantra N, like its brothers, has a trim-specific infotainment system skin with increased functionality and bespoke drive modes.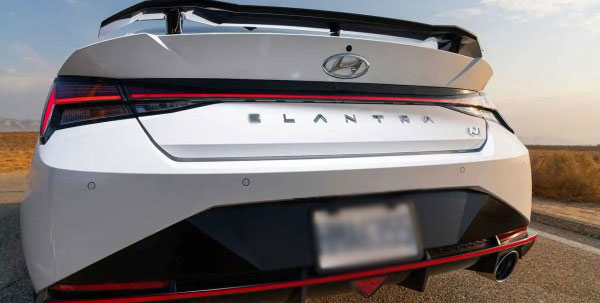 Unfortunately, we still don't know when the 2022 Hyundai Elantra N will be released, nor do we know how much it will cost. We expect it to hit dealerships around October, with a starting price of around $33,000 for the six-speed manual transmission and $34,500 for the dual-clutch transmission.
The Elantra N will most likely fall somewhere between the $32,500 Veloster and the unpriced (but likely $35,000) Kona SUV in Hyundai's enthusiast-oriented range. The Hyundai N lineup, however, is cooler than ever, with three handsome, dynamic vehicles in the mid-$30,000 range, and we can't wait to get behind the wheel of the Elantra and give it a rip.
All About Cars News Gadgets

>>

Vehicles

>>

Sedan

>>

2022 Hyundai Elantra N Makes US Debut Online With 276 HP