10 Upcoming 2023 Cars That Are Worth Waiting For
Without a doubt, the globe is accelerating its transition to electricity. Several automakers have pledged to stop or severely cut production of gasoline and diesel-powered vehicles in favor of electric vehicles. This, combined with the automobile industry's competitive character and the latest technology breakthroughs, means there's always something new to see, both on the EV and ICE fronts.
It also keeps numerous alternatives open for 2023, as it does for earlier model years, which can be overwhelming at times. It doesn't have to be that way, though. That's why we've put together a list of ten enjoyable and unique 2023 vehicles that will be top picks for their ability to give the ideal balance of comfort, performance, livability, and driving pleasure. Acura, Maserati, Chevy, Mercedes-Benz, BMW, and Ferrari are among the vehicles on our list of the ten greatest cars worth waiting for. Please continue reading to learn more.
Here is the list of 10 Upcoming 2023 Cars That Are Worth Waiting For
The 2023 Acura Integra is one car worth looking forward to with great anticipation. The revived Integra, based on the Honda Civic Si, marks the return of an iconic brand to the Acura portfolio.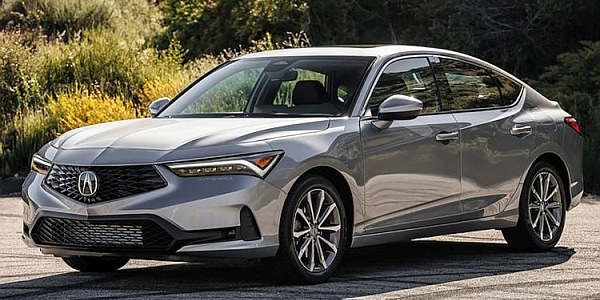 The vehicle will be driven by a 1.5-liter turbocharged inline-4 that produces 200 horsepower and 192 lb-ft of torque and is coupled to a continuously variable transmission with standard front-wheel drive (all-wheel-drive is not available). For serious aficionados, a 6-speed manual transmission is available.
The Kia Niro has been redesigned for a new generation of drivers, with plenty of techs, more internal room and versatility than ever before, and an upscale cabin that gives a distinctive, multifaceted luxury experience.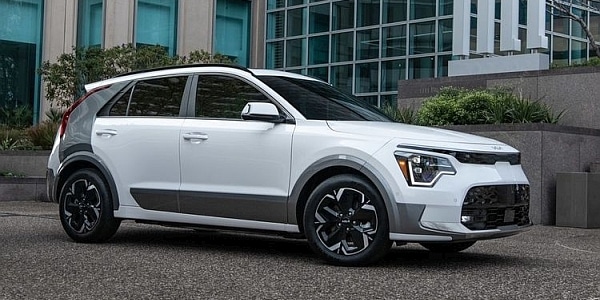 The second-generation Kia Niro will be driven by a hybrid powertrain consisting of a 1.6-liter four-cylinder and a 32-kW electric motor, producing 139 combined horsepower and 195 lb-ft of combined torque, inspired by the HabaNiro concept. A plug-in hybrid version of the Niro will be available in 2023, with the same engine as the hybrid model, an 11.1-kWh lithium-ion polymer battery, and a 62-kW electric motor for a total of 180 horsepower. Both vehicles will have a six-speed dual-clutch automatic transmission. The Kia Niro will also be offered as an all-electric vehicle with a range of 253 miles.
The all-new Alfa Romeo Tonale will compete with the big-name small luxury SUVs in 2023. The Tonale is touted as a cheap and practical luxury sport utility vehicle with standard all-wheel drive. It is the first Alfa Romeo car to include an optional plug-in hybrid (PHEV) powertrain.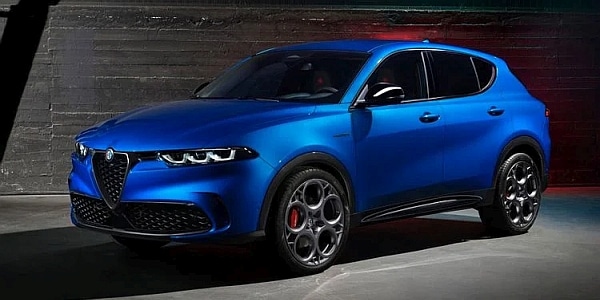 It comes with a turbocharged 2.0-liter inline-four engine that produces 256 horsepower and 295 pound-feet of torque as standard. A 1.3-liter turbocharged four-cylinder engine and a rear-mounted electric motor combine for a total of 272 horsepower in the plug-in hybrid configuration. The standard engine is mated to a nine-speed automatic transmission, while the plug-in hybrid model comes with a six-speed automatic transmission and a 15.5-kWh lithium-ion battery pack that provides about 30 miles of electric-only range.
Cheapest Electric Car with Longest Range
Maserati is known for its innovative design and high-quality craftsmanship in the automotive industry. So far, it appears that the 2023 Grecale will be remembered as a fantastic midsize SUV that lived up to those great expectations. The base Grecale will be powered by a 2.0-liter turbocharged inline-4 combined with a mild-hybrid system with a belt starter generator and an e-Booster to provide 296 horsepower and 332 lb-ft of torque. It will be available in GT, Modena, and Trofeo trim levels.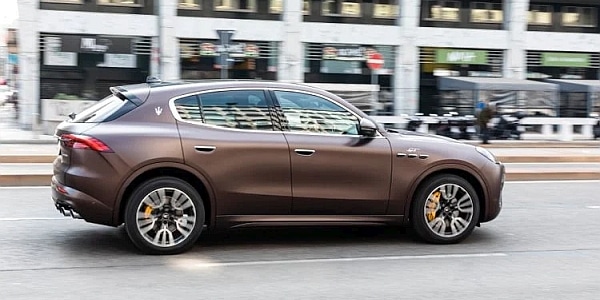 The mid-level Modena will be fitted with a turbo-four that has been enhanced to produce 325 horsepower. The range-topping Trofeo, on the other hand, will be equipped with a more powerful 3.0-liter twin-turbocharged V6 that produces 523 horsepower and 457 lb-ft of torque. All-wheel drive and 8-speed automatic transmission are standard.
With its specialized EV chassis, the 2023 EQE begins a new and exciting chapter in Mercedes' design identity, increasing the brand's electrified offering. The EQE is a modern and daring sedan that will be offered in EQE 350 and AMG EQE variants and will be built on the same platform as the EQS, albeit in a more compact version.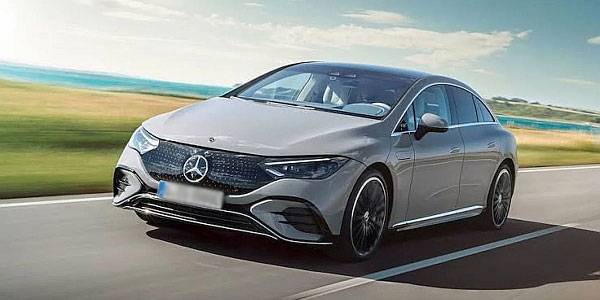 The EQE 350 will have a single rear-mounted motor that produces 288 horsepower and 391 lb-ft of torque, whilst the EQE AMG will have two electric motors, one on the rear axle and one on the front axle. 617 horses (677 hp in the AMG Dynamic Plus) and 701 lb-ft of torque will be produced by the configuration (738 lb-ft in the AMG Dynamic Plus). Both vehicles will use a lithium-ion battery with a capacity of 90.6 kWh. The EQE 350 and EQE AMG are expected to have driving ranges of 300 miles and 250 miles, respectively.
The Purosangue (Italian for "thoroughbred"), Ferrari's first SUV, will definitely be one of the most desired sport utility vehicles yet. It combines astonishing modernism with the characteristic Ferrari qualities of effortless performance, technological complexity, and artistic grace that have made Ferrari so popular among car enthusiasts.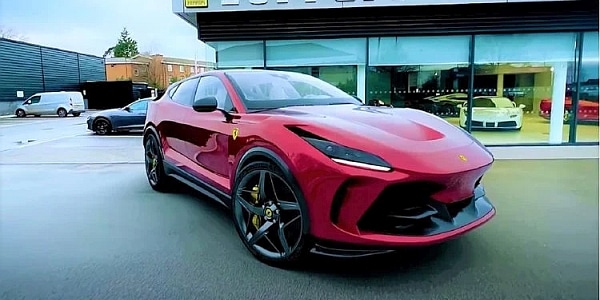 The Purosangue's specifications are currently unknown but expect it to come with a naturally aspirated V12, standard all-wheel drive, four seats, and a slew of other features that will allow it to defy convention and push limits, as Ferrari frequently does.
The 2023 Toyota GR Corolla is designed to be entertaining to drive and reflects Toyota Gazoo Racing's design philosophy in every detail. Toyota's performance division modified the GR Corolla with functional vents, a sportier suspension, and seductive design lines that smoothly cut through the air to give it increased aerodynamics and ultra-precise handling. The GR Corolla is 2.5 inches wider and 1.5 inches longer than the Corolla hatchback, but its wheelbase remains the same at 103.9 inches.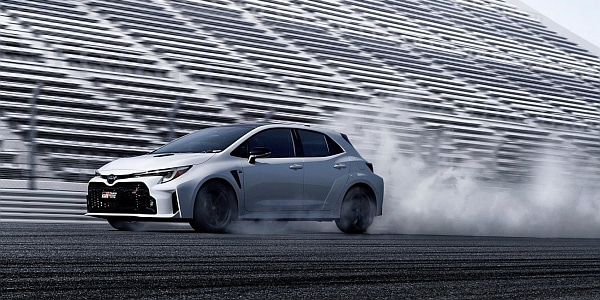 A 1.3-liter 3-cylinder turbocharged engine with 300 horsepower and 273 lb.-ft. of torque powers the race-ready hot hatchback. A six-speed manual transmission with rev-matching is standard, as is GR-FOUR all-wheel drive.
Nissan established a future in racing with its renowned Z-cars in the 1970s, and with the revised Z hardtop coupe for 2023, the company is consolidating its racing history on the road once more.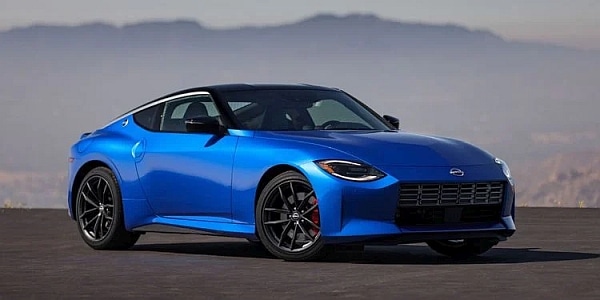 It has a 3.0-liter twin-turbocharged V6 engine that produces 400 horsepower and 350 lb-ft of torque. The engine can be paired with a six-speed manual or a nine-speed automatic transmission with paddle shifters on the steering wheel.
The all-new XM is a robust-looking SUV designed to be so much more: the most powerful production BMW ever. With its incredibly futuristic, sharply defined lines and bold character, the all-new XM is a robust-looking SUV destined to be so much more: the most powerful production BMW ever.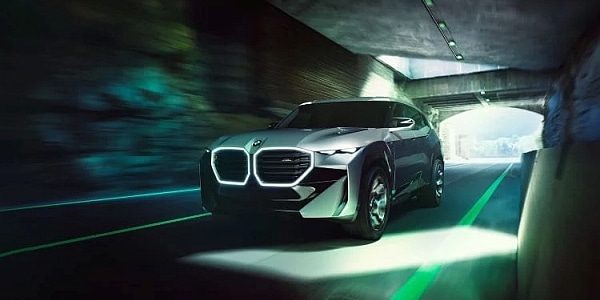 A powerful 4.4-liter twin-turbo V8 connected to an electric motor and a battery pack will provide 644 horsepower and an estimated 30 miles of electric-only driving range under the hood. A coil-spring suspension system with adaptive dampers and active anti-roll bars will also be used on the XM to help minimize body roll during tight cornering circumstances.
The new 2023 Corvette Z06 is a one-of-a-kind sports automobile. A spectacular example that rewrites the rulebook and catapults Chevrolet into the ranks of exotic automobile and supercar manufacturers such as Ferrari and Lamborghini.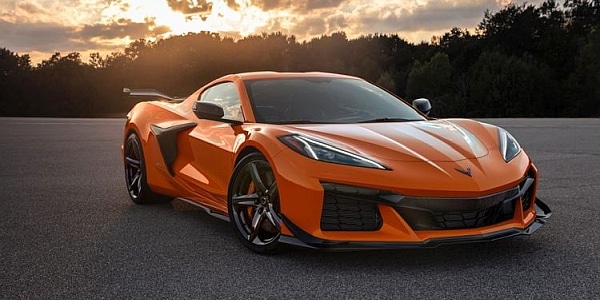 Chevy engineers concentrated on boosting the Corvette's stature to that of a real mid-engined supercar for its newest upgrade, a departure from prior Corvette models' front-engine arrangement. Engineers changed the suspension design and added new wheels, six-piston Brembo front brakes, and a 5.5-liter naturally aspirated DOHC V8 with a flat-plane crankshaft to achieve this. This new powertrain produces an incredible 670 horsepower and 460 pound-feet of torque, more than enough to give the raw thrills of a hardcore, powerful, track-focused supercar.
About Author
Thamza